Creating New Value
Why Konica Minolta?
Creating new value for customers through performance, quality, knowledge and service is the core philosophy behind the Konica Minolta brand. It is why we are regarded as a technological leader for colour and light measurement solutions by the world's top brands and manufacturers. With thousands of customers globally, Konica Minolta has a proven track record of helping organisations meet product quality and operational goals efficiently.
High Performance Solutions
Konica Minolta offers a comprehensive portfolio of high-performance solutions for each unique application, enabling our customers to perform more effectively and meet their operational goals. These proven solutions include easy-to-use, accurate instruments for specifying, formulating, evaluating and controlling colour and light. Through acquisitions and strong partnerships, Konica Minolta has widened the field of colour and light measurement solutions to offer global accounts an unparalleled portfolio of expert and unique solutions.
KONICA MINOLTA, INC.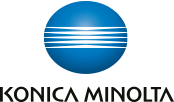 Konica Minolta's experience and expertise in the area of optical precision technology is reflected in their broad range of solutions for colour and light measurement, which has been successfully applied in a wide range of industrial fields.

Instrument Systems is one of the world´s leading manufacturers of high-precision spectroradiometers as well as complex light measurement systems for LED, SSL and display characterisation.
Learn more...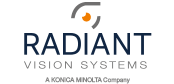 World leaders in lighting and displays rely on Radiant Vision Systems for test and measurement solutions.
Learn more...
OEM Partners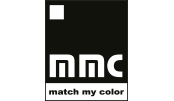 With the Colibri® software platform, matchmycolor brings together a unique offering of IT services and colour know-how, resulting in new advanced technical software solutions for the industrial market.
Learn more...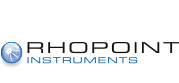 Rhopoint Instruments manufactures test equipment focused on appearance quality including gloss, orange peel / DOI, Haze, Texture and Defect Analysis.
Learn more...